MINISTRY:
Welcome
News
Meetings
Radio- TV
Co-Op
Contact



MOVIE OF THE
MONTH
Learn more here!


HEALTH NEWS
Corona Virus and more
SPECIAL EVENTS
To be announced

LIVING Letter
E-newsletter
HOME OF
'CAUTION,
AMERICA!'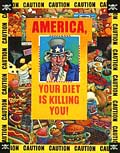 Learn about
this painting

FEATURES:
Articles
Editorials
Quotes
Food for Thought
Statistics
Book Reviews
Testimonies
LIVING Buying Tips
LIVING Garden
LIVING Photos
LIVING Recipes
LIVING Resources
Garden Helps
SAD Photos
Vaccination Info
and Waiver
Links
Preparedness
EQUIPMENT:
Kitchen
Berkefeld Water Purification Systems



LIVING WAY RESOURCES
BioPro Technology
EMF protection
Life Enthusiast Co-Op
Magnesium Oil, Prill Beads,
Twilight America products!
LIVING ART
GALLERY



Paintings and Prints by ministry artist Mary Louise;Town Jaqua

___________

The information on this website is for educational purposes only. We do not diagnose or prescribe nor are we responsible for any consequences
that may result from personal
change of diet.

All rights reserved.

This site last updated 6/8/22
Learn to LIVE!

Many people go through life and never experience the joy of living. They are bogged down in the quagmire of sickness and pain. They suffer physical distress that causes emotional trauma to themselves and their families. All too many people are victims of their own ill-designed lifestyles that become living nightmares, ultimately leading them into the grave. It is sad but true that many, many people die because they did not learn how to live. In other words, they died because they lacked the understanding and commitment needed to live a healthy, happy, prosperous life.

Despite the staggering statistics of sickness and disease that exist in the earth, there is hope. This website is dedicated to sharing the wonderful news: You don't need to be sick! There is a way out of sickness, pain, excess weight, fatigue, etc. This way does not include the devises of man- drugs, surgery, and long-term 'professional' health care. There is hope the natural way. The body does heal itself, if it is treated right. For too many years, we have abused our bodies by fostering poor health habits only to find that we have suffered the consequences... grave consequences. We have watched loved ones slip away to cancer, heart disease, diabetes, etc. We have seen our lives torn apart due to illness, pain, and death. When will this ever stop?

This seemingly endless cycle of despair will never stop until people are tired of being deceived by their own faulty values and lifestyles and want a better life for themselves. When people wake up to the shocking truth that they have been duped by the very foods that they eat, there shall indeed be a revolution. There will be a joyful turning away from those things that would harm them and an embracing of those things that will bless them. In other words, they will learn to live!

Life is a glorious experience, yet we must fight for our lives! The battle lines are drawn and our futures are at stake. How well we live is ultimately determined by our commitment to living well and taking responsibility for our physical, emotional, and spiritual well-being. This is a daily exercise of applying the truth so that it will set us free.

We invite you to consider the information on this website that you might learn to live. Take the initiative to change your life for the better by learning the truth. As the scriptures say, 'The truth will set you free!

Download the Hallelujah Diet

Learn about living foods and the Hallelujah lifestyle here
_____________________________
"UNLESS WE PUT MEDICAL FREEDOM INTO THE CONSTITUTION, THE TIME WILL COME WHEN MEDICINE WILL ORGANIZE INTO AN UNDERCOVER DICTATORSHIP. TO RESTRICT THE ART OF HEALING TO ONE CLASS OF MEN AND DENY EQUAL PRIVILEGE TO OTHERS WILL CONSTITUTE THE BASTILLE OF MEDICAL SCIENCE. ALL SUCH LAWS ARE UN-AMERICAN AND DESPOTIC." Dr. Benjamin Rush, signer of the Declaration of Independence 1776
_____________________

T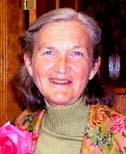 Watch
THE LIVING WAY
on Channel 7 TV
with Health Minister;
Mary Louise;
Town Jaqua
click here for info!

________





Reclaim your health
in 60 Days!
Find out about this
FREE program from
Hallelujah Acres
HERE
________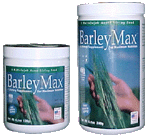 HALLELUJAH
HELP:
Starting on the
Hallelujah Diet

The Hallelujah Diet

Hallelujah Acres
Products
ORDER DIRECT FROM
HALLELUJAH ACRES
USE PIN#407
1-800-915-WELL
_____________

_________


If I Were in
Charge of the World

__________________