A Ministry of Health in Central Maine in association with George and Rhonda Malkmus, Hallelujah Acres, Shelby, NC

MINISTRY INFORMATION:
Welcome
News
Meetings
Newsletter
Radio
Co-Op
Contact

SPECIAL EVENTS:
To be announced
FEATURES:
Articles
Editorials
Quotes
Food for Thought
Statistics
Book Reviews
Testimonies
Recipes
Living Garden
Living Photos
SAD Photos
Vaccination Info and Waiver
Links
Preparedness
HALLELUJAH HELP:
Starting on the Hallelujah Diet
The Hallelujah Diet
Hallelujah Acres Products
LIVING WAY RESOURCES
Educational Materials


LIVING ART GALLERY



Visit LIVING Art


The Living Way
Teaching you how to be healthy...the natural way

HANDS-ON HEALTH
Informative monthly meetings
Meeting the second Thursday of each month 5:30- 7:00PM
unless otherwise posted
__________________________________________________________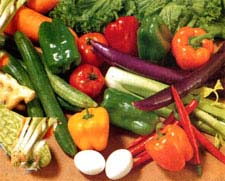 Next Meeting:
to be announced
____________________________________

HANDS-ON HEALTH...where we help you discover how to naturally resolve sickness, pain, fatigue, weight problems, and more. Learn the basics of living nutrition, and what it can do for you. Learn the mechanics of keeping a natural kitchen and an organic garden. Share in videos, books, livine food demonstrations, guest speakers, workshops, and special events!

At the Winslow Public Library
136 Halifax Street, Winslow, Maine

Directions: From I-95 North take exit 127 (Waterville, Oakland) and take a right at the end of the ramp (a left turn from I-95 South). Travel past Shaws and JFK Mall ( a couple miles). At the sixth traffic light cross over Messalonskee Stream and bear to the right toward Winslow/China Route 137. Cross over the Kennebec River and at the traffic light turn left. Travel a couple miles through 'downtown' Winslow. At the second traffic light, turn right onto Halifax St. which goes up at steep hill. Bear to your right at the top of the hill. Travel less than a mile. The Winslow Public Library is on the left, across from Smiley's Ice Cream Store.

Contact us for more information

________________________
NOTE:
The Living Way is a not-for-profit organization
whose functions are open to the public,
free of charge. Whereas we do not solicit for
funds, operating expenses for speakers, room
rentals,supplies, etc. are facts of life. Due to the
policy of the Winslow Public Library, we are
restrained from accepting donations on its
premises. Therefore, if you would like to support
our work send a check or money order to

The Living Way
c/o 139 Benton Avenue
Winslow, Maine 04901
or
donate on-line through PayPal



Thank you for your consideration.